Find a Golf Doctor
www.GolfInjuryDoctors.com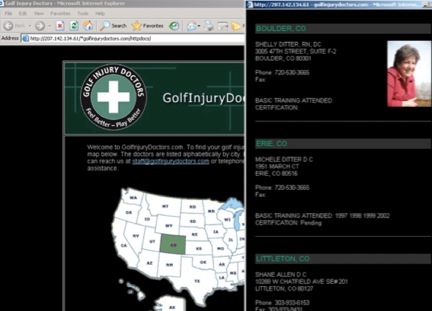 To find a doctor with post graduate training in golf injuries, golf fitness and golf conditioning visit www.GolfInjuryDoctors.com This web directory is promoted to over 40,000 PGA instructors.
Feel free to contact any of the over 3000 doctors listed on the site about their experience in becoming trained and now working with PGA instructors who teach golf and patients who play golf.
Get trained now and get on the world wide web!